Movies and TV/Radio Programs
about Mystical and Paranormal Experiences
---
DREAMLAND with Art Bell is currently the most popular talk show on the paranormal. The website is http://www.artbell.com/. Live streaming audio (and video) available.

EDGE OF REALITY with Ken Dashow, who tends to be both witty and sarcastic. The website is at is sarcastic wit. The website is at http://www.dashow.com/edge.html.
NIGHTSEARCH is Eddie Middleton's popular paranormal show in the South. The website is at http://www.nightsearch.net/. The call-in line is 901-365-1430.
SIGHTINGS with Jeff Rense is probably the most intelligent paranormal shows around. Real audio and archives are at http://www.sightings.com/.
WISDOM RADIO broadcasts a variety of alchemical programs including "Virtual U" with Jeffrey Mishlove, "The New Intimacy" with Jim Sniechowski and Judith Sherven, and "Jill and Friends" with Jill Lawrence. For information on stations and Internet broadcasts, visit www.wisdomradio.com. Jeffrey Mishlove's website is at www.mishlove.com.
WISDOM TELEVISION broadcasts a number of shows dealing with ancient wisdom and alchemical transformation including Jeffrey Mishlove's "Thinking Allowed," Georgia Shakti-Hill's "Living In Balance," Michael Toms' "New Dimensions," and Lois Larimore's "New Age of Aquarius." For a program schedule and more information, visit www.wisdomtelevision.com.
---
Upcoming Ancient World Documentaries on Radio and TV
Upcoming Pararnormal Radio and TV Programs
---


Starring World Renown Psychic Medium & Paranormal Investigator Peter James

We are currently seeking active haunted places around the country for Peter to investigate for segments of his upcoming new television series. Peter is looking for new places to research as well as existing "hotspots" where known spirit or ghost activity exists and occurs frequently. In addition, we are also looking for interesting unsolved cases and investigations in which peter can utilize his psychic detective gifts to assist local authorities.

If you or someone you know has any information regarding great potential areas for Peter James to investigate for his new television series, please let us know. Specifically, we are looking for evidential physicality through photos, videos, etc. Time is of the essence due to our upcoming production deadlines and we welcome your input and potential participation in the show.

Your assistance is greatly appreciated! Please forward all inquiries and information to:

David Watson

Executive Producer

"Journeys Into The Spirit Realm"

(800) 971-7949

e-mail: dreamcalls@aol.com
---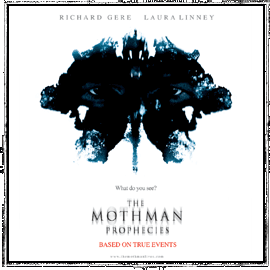 ---